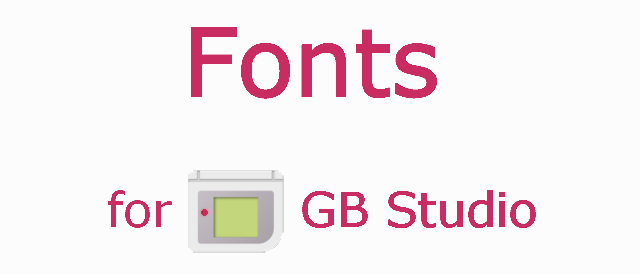 Fonts for GB Studio
Comments
Log in with itch.io to leave a comment.
can you make a Japanese font?
Mm, that's a good question. I might be able to do just the kana but the GB Studio 1 & 2 font format definitely doesn't have room for kanji.
I will look into it and see what I can find!
In the meantime, this project may have what you're looking for: GlyphBoy Swap
Truly nice, I allowed myself to use one of them in my newest game. For credit in the end titles ;)