Yurivania Series
A series of queer comfortcore games ~~ smol romance narrative platformers. They are playable in the browser or on GameBoy Color hardware or emulators.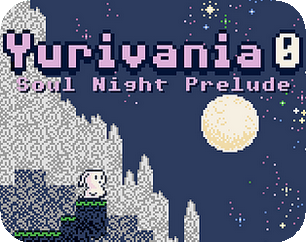 Yurivania 0: Soul Night Prelude
Monstergirls help out some lost ghosts~~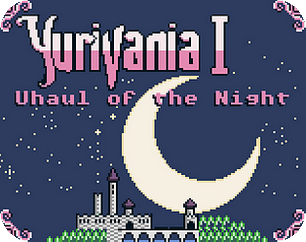 Yurivania 1: Uhaul of the Night
What does a gorgon bring on her second date?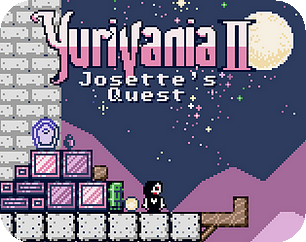 Yurivania 2: Josette's Quest
Vampire girlfriend houses her community~~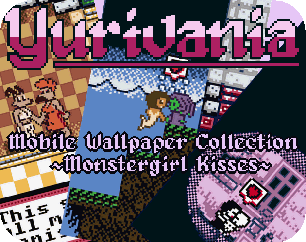 Yurivania Mobile Wallpaper Collection
Monstergirl Kisses~~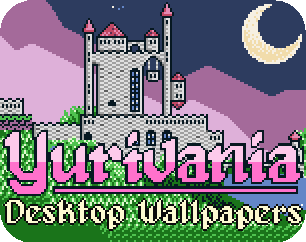 Yurivania Desktop Wallpaper Collection
Views on the Palace~~
An interview I gave with Caroℓine Delbert about the
inspiration, themes, and future of the series.
An interview I gave with Emberlynn Bland about
being a queer game developer and working with GB Studio.
Still have questions? Read the Yurivania FAQ !

Details

Credits

Design, Scenario, Graphics, Code: Paige Ashlynn
Music: Caidence Stone
Additional Design: Mint Gould, Lillian Everette, Caidence Stone
Font adapted from "Phantasm_10x10" by Bo Fehlan
Feedback from: Emberlynn Bland, Taylor McCue, ShibeyFaceGames
Major funding from: Queer Games Bundle 2021 & 2022

Release Dates

Yurivania 1: December 5, 2020
Yurivania 0: July 30, 2021
Yurivania 2: December 1, 2021

Website: https://mxashlynn.itch.io/yurivania
Price: Pay-What-You-Want
Description: Queer comfortcore games in the form of short narrative platformers about polyamorous romance between monstergirls.
Platform: GameBoy Color and HTML5

Interviews
Logo

Monetization Permission
Mx. Ashlynn allows for the contents of Yurivania 0, Yurivania 1, and Yurivania 2 to be published through video broadcasting services for any commercial or non-commercial purposes. Monetization of videos created containing assets from Yurivania 0, Yurivania 1, and Yurivania 2 is explicitly legally allowed.
Contact
For the time being, please leave any messages as comments on the Yurivania games pages on Itch.